Here's a lovely commission I was asked to work on recently. Alex, Libby and Harry the dog!
I was super happy to be asked to do this by Libby, as I've known both her and Alex for a while - and it meant a lot to me to be able to do something to help them celebrate their first anniversary as a couple. It was also lovely to draw Harry, as he was a very good dog, whom I had the pleasure of meeting several times.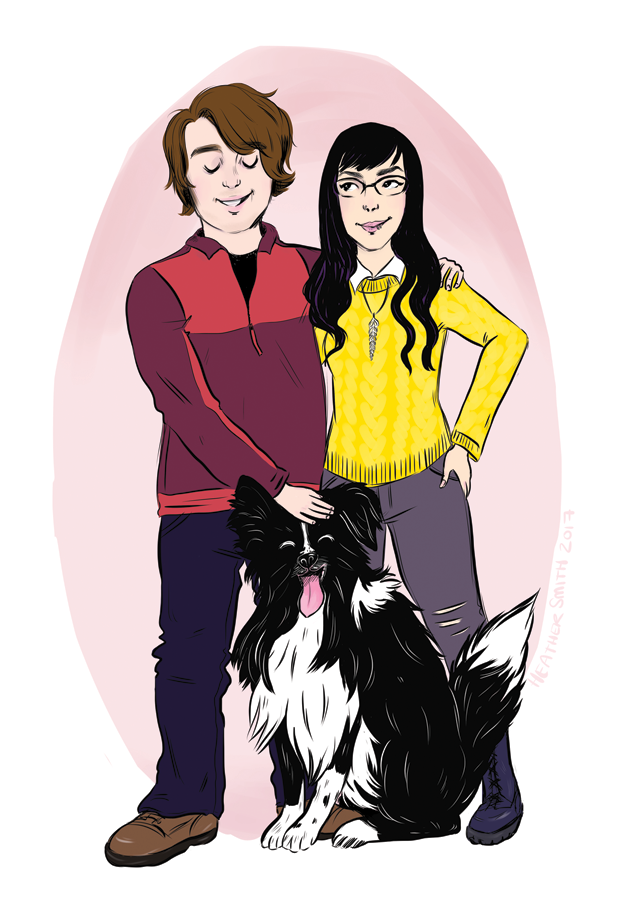 Bonus picture of me a good few years back, petting Harry: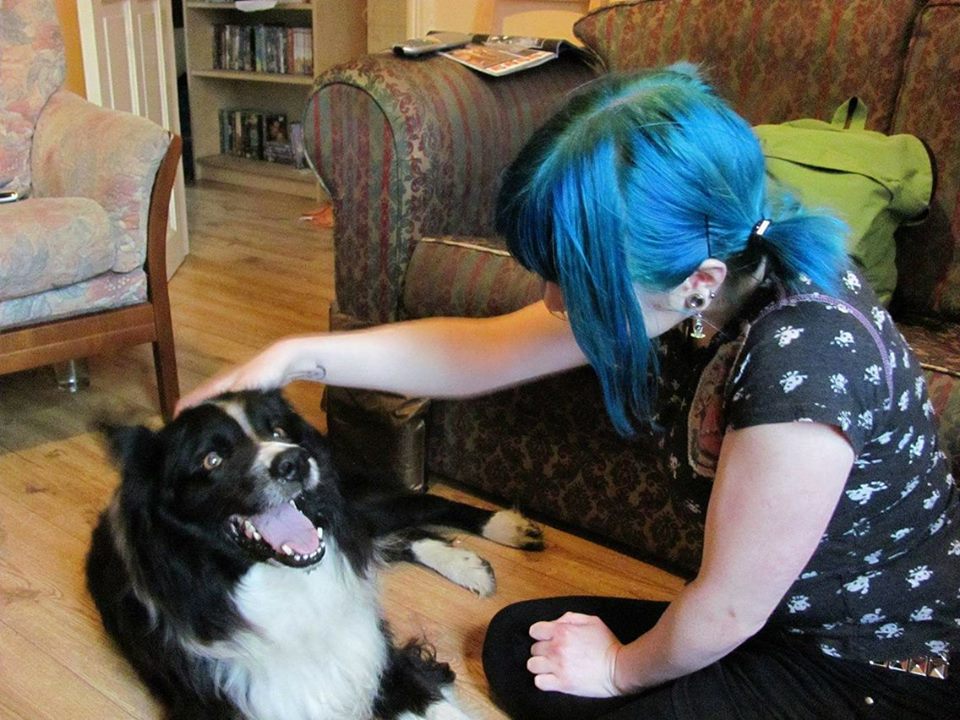 I really enjoy creating pieces like these - there's nothing better than taking a load of reference, ideas, little personal ideas.. and crafting them into a final piece. Also, I love drawing good dogs!
If you're reading this thinking it's something you'd love too, please don't hesitate to get in touch using the contact link at the top of the page.