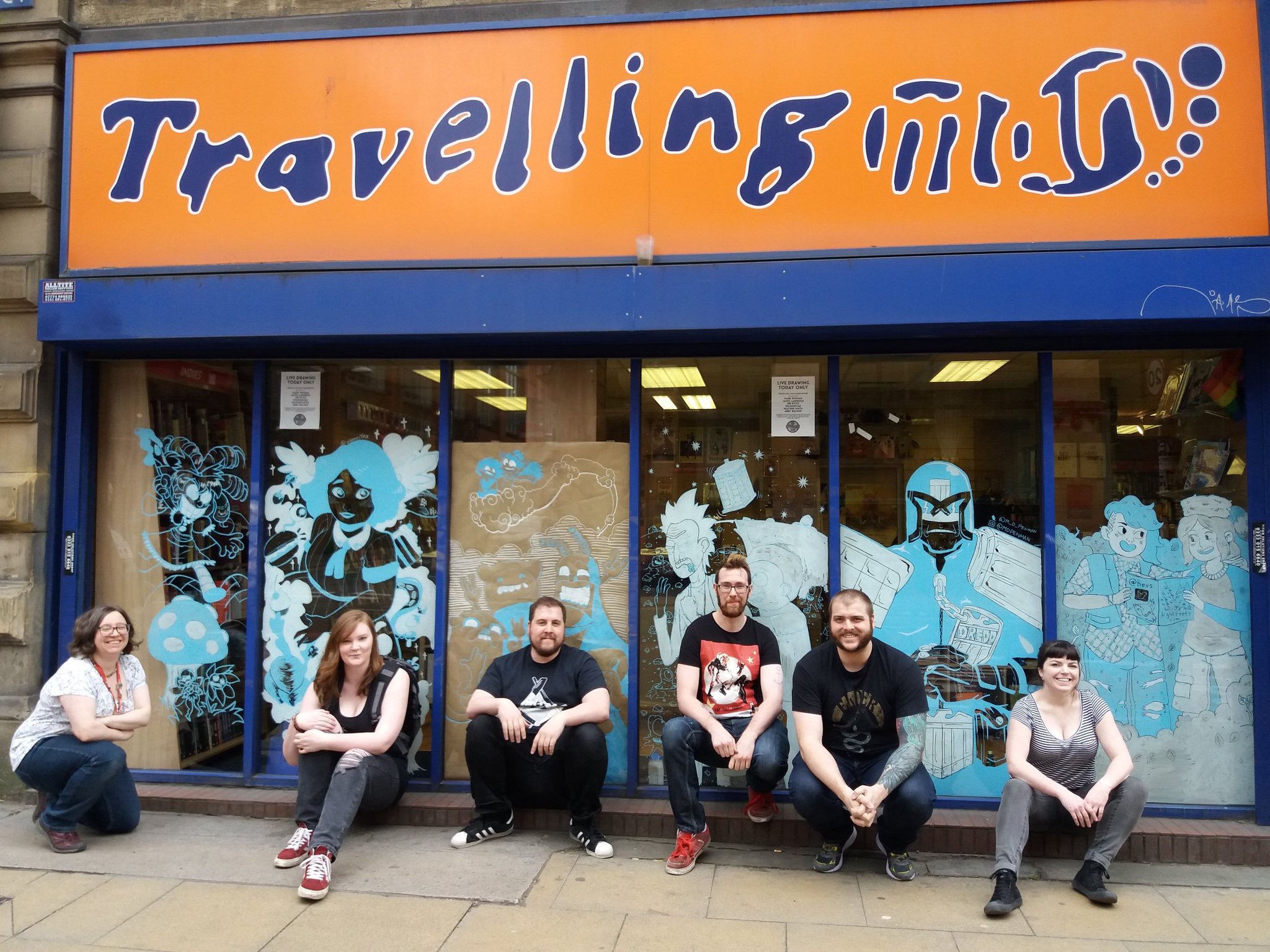 (This picture yoinked from Travelling Man's twitter)
Last Sunday a bunch of cool comic makers descended on Travelling Man in Manchester to cover their windows in comic book characters. It was all because today is FREE COMIC BOOK DAY!
Here's a bunch of the pictures I took! If you're heading out today then a visit to your local comic book store is extra worth it, and if that store is Travelling Man in Manchester then you should definitely grab a picture with our artwork ;)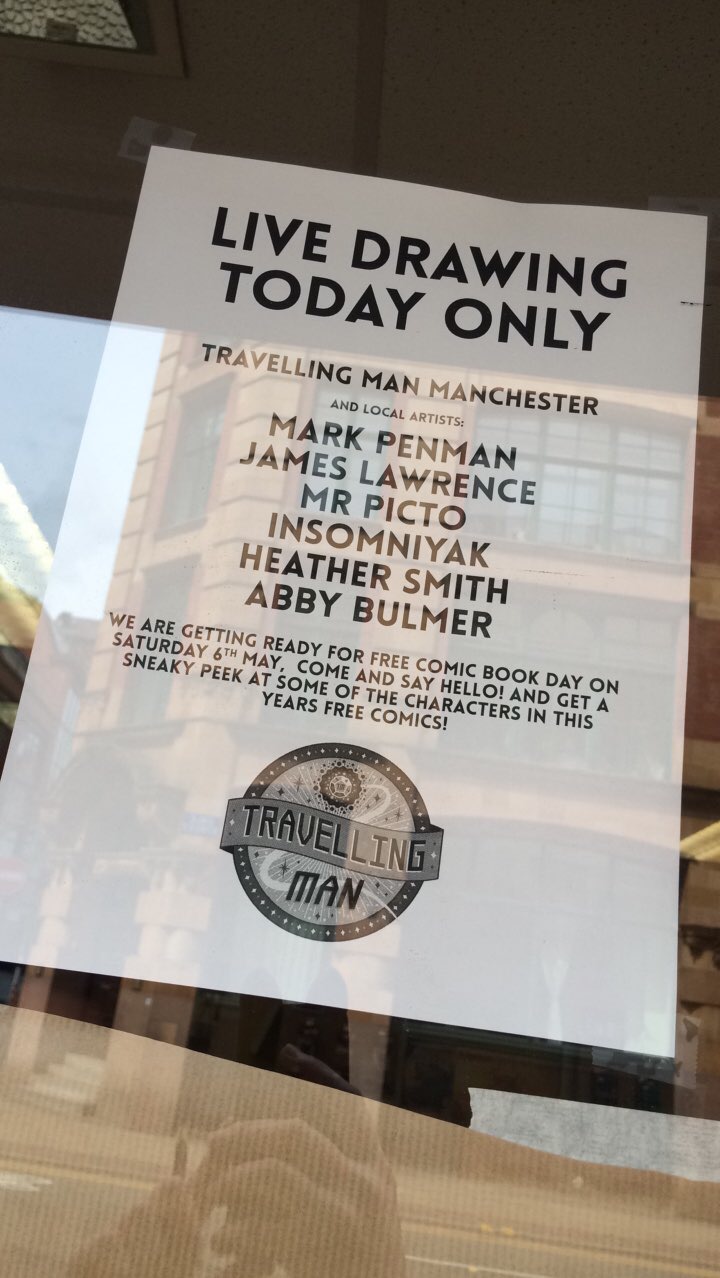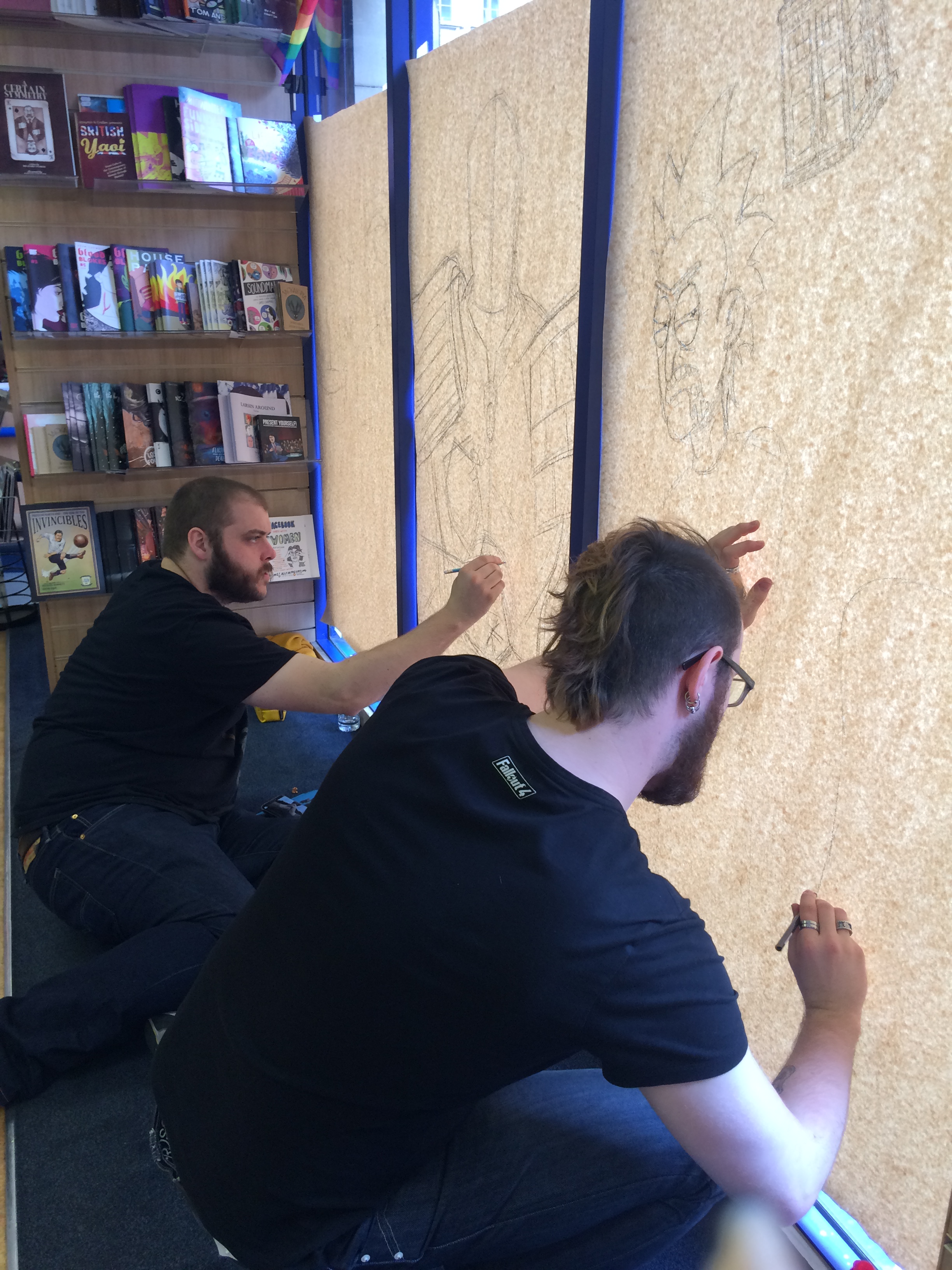 Mark Penman
and
Mr Picto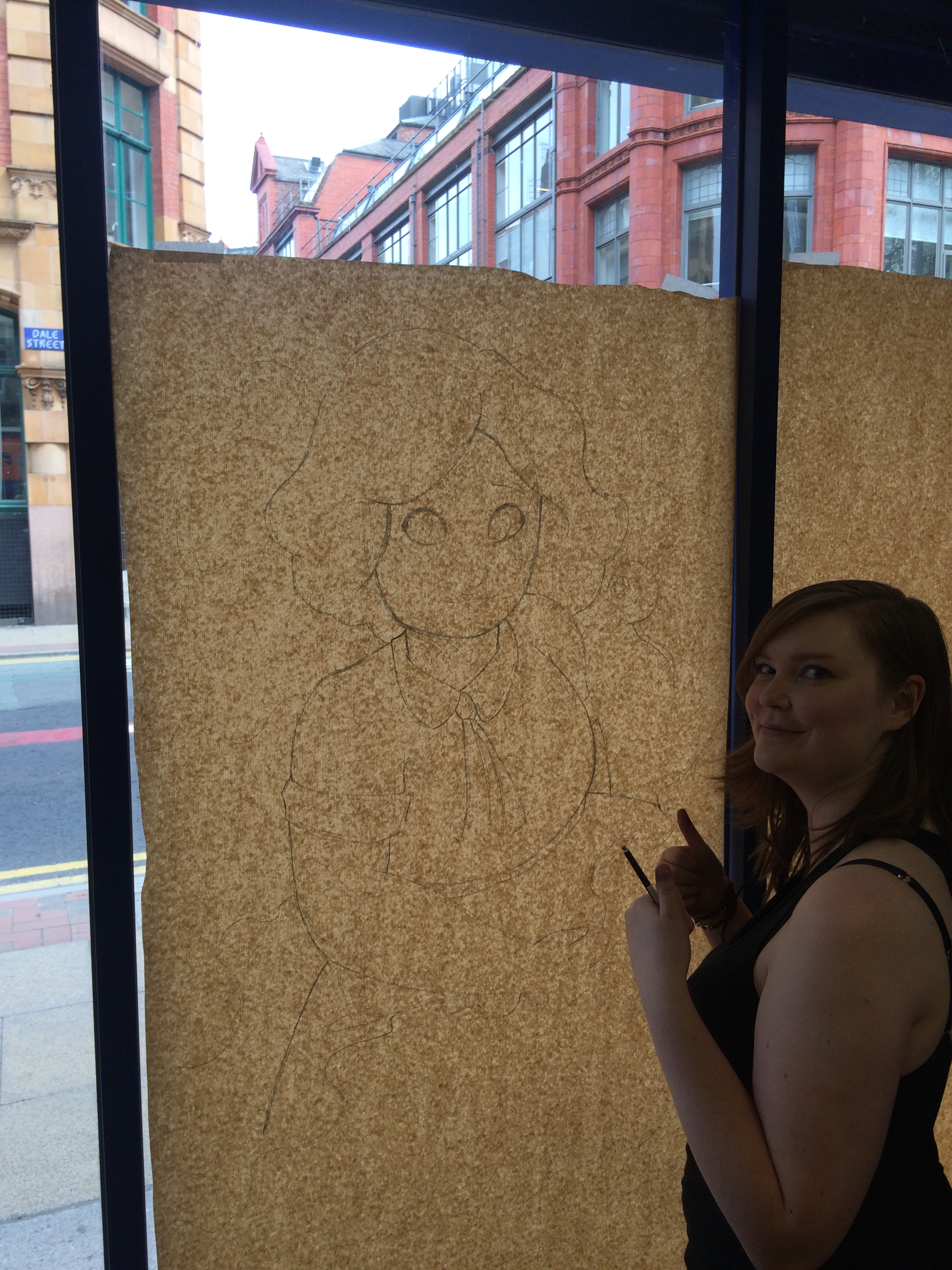 INSOMNIYAK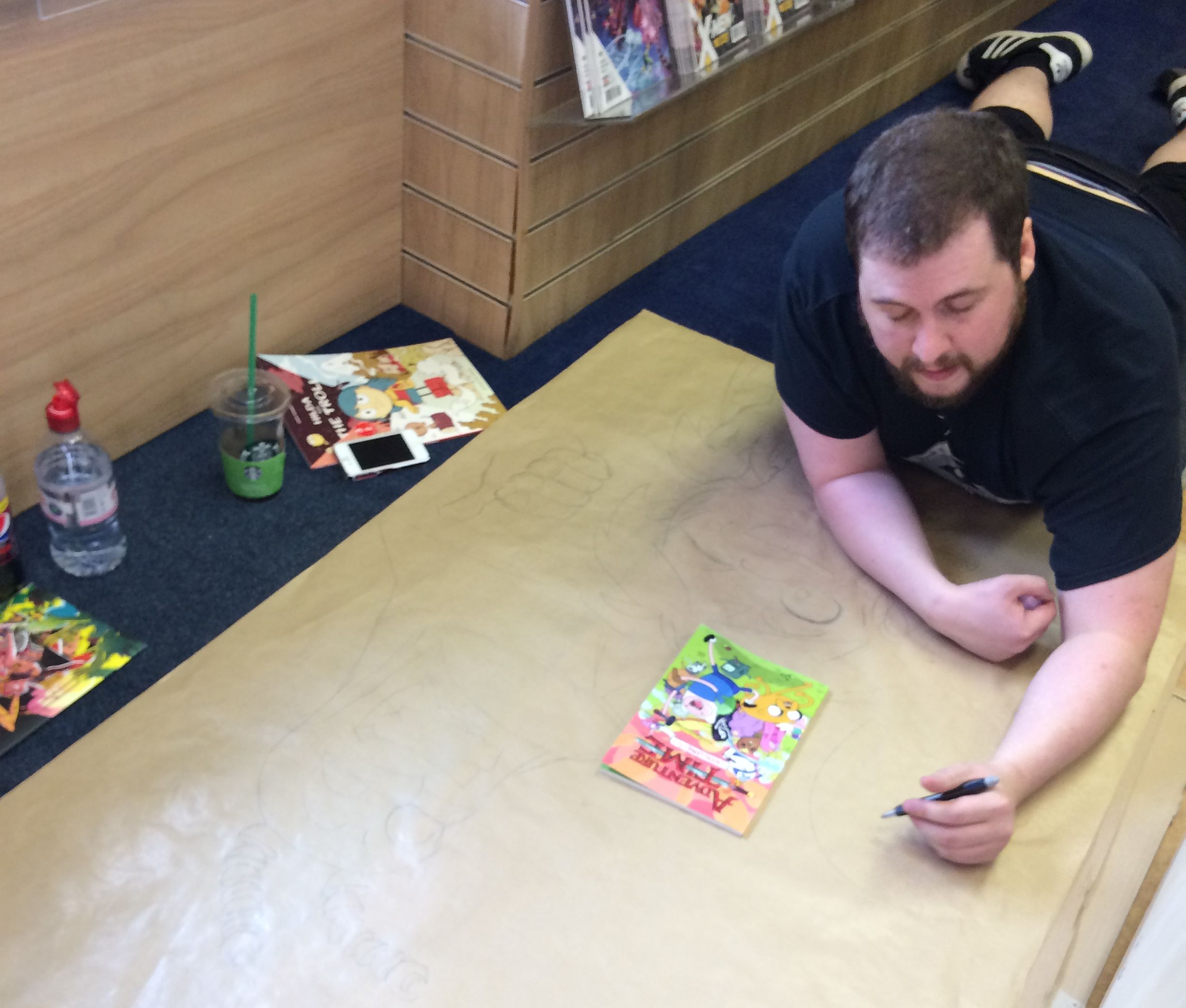 James Lawrence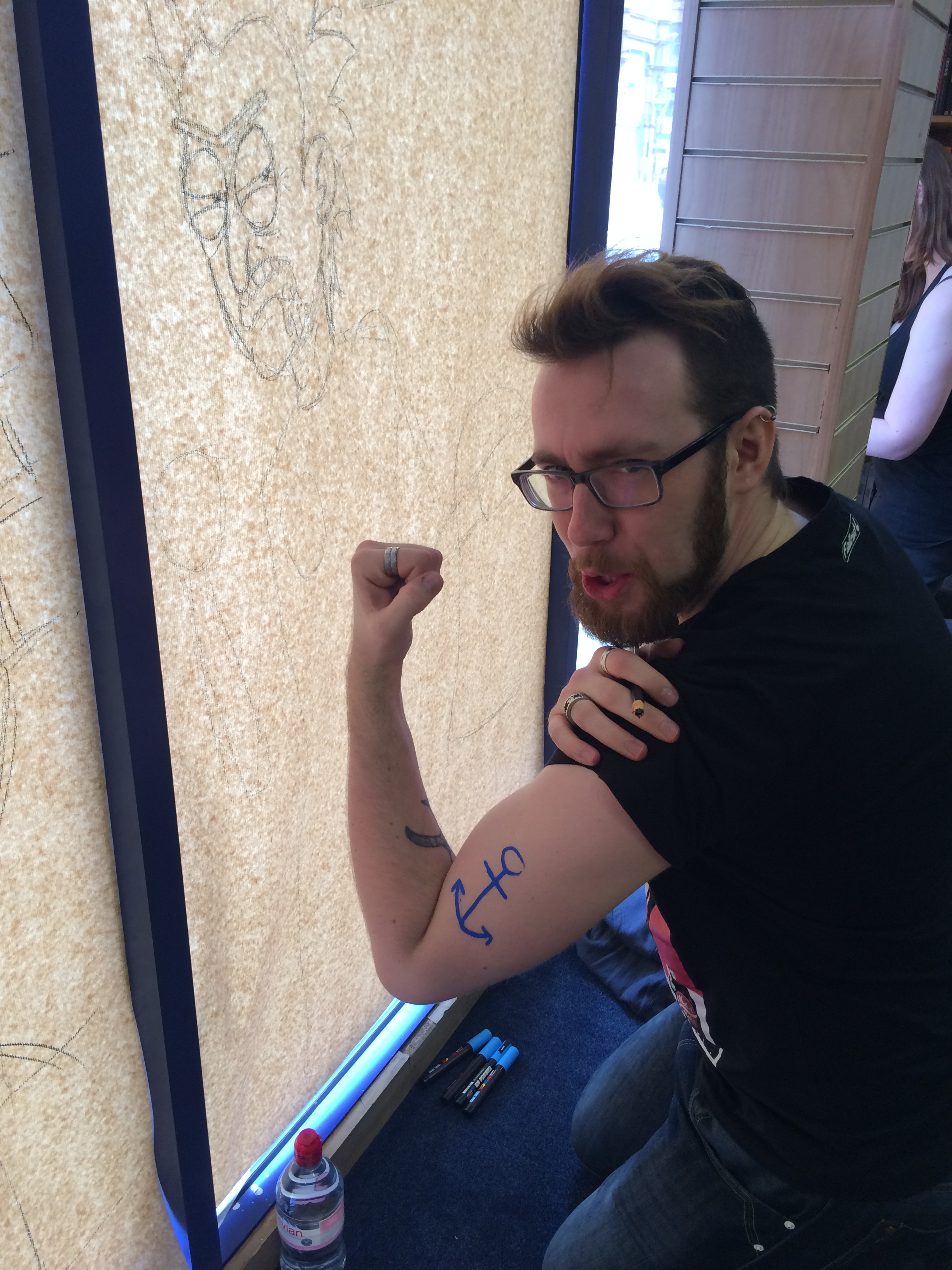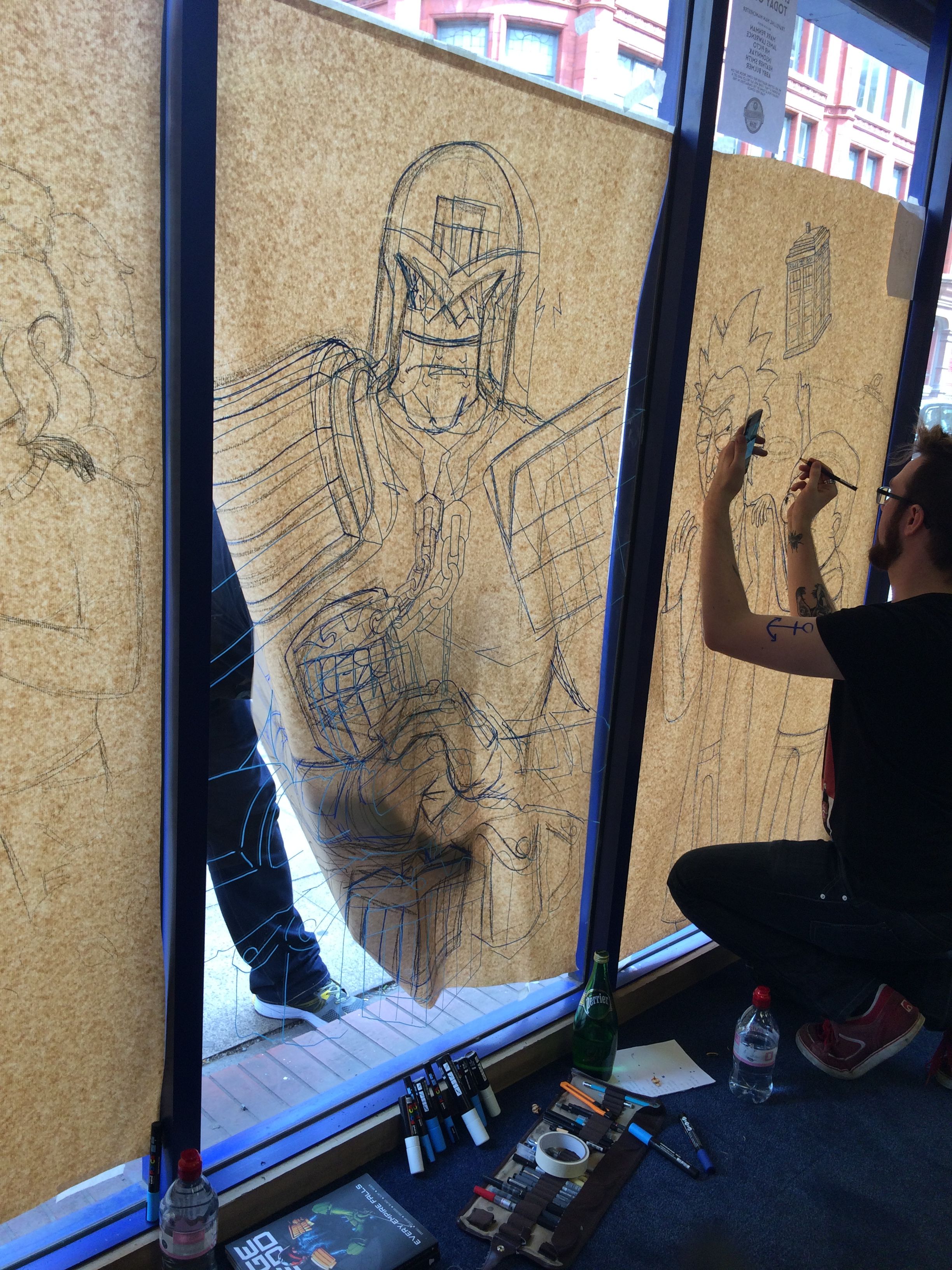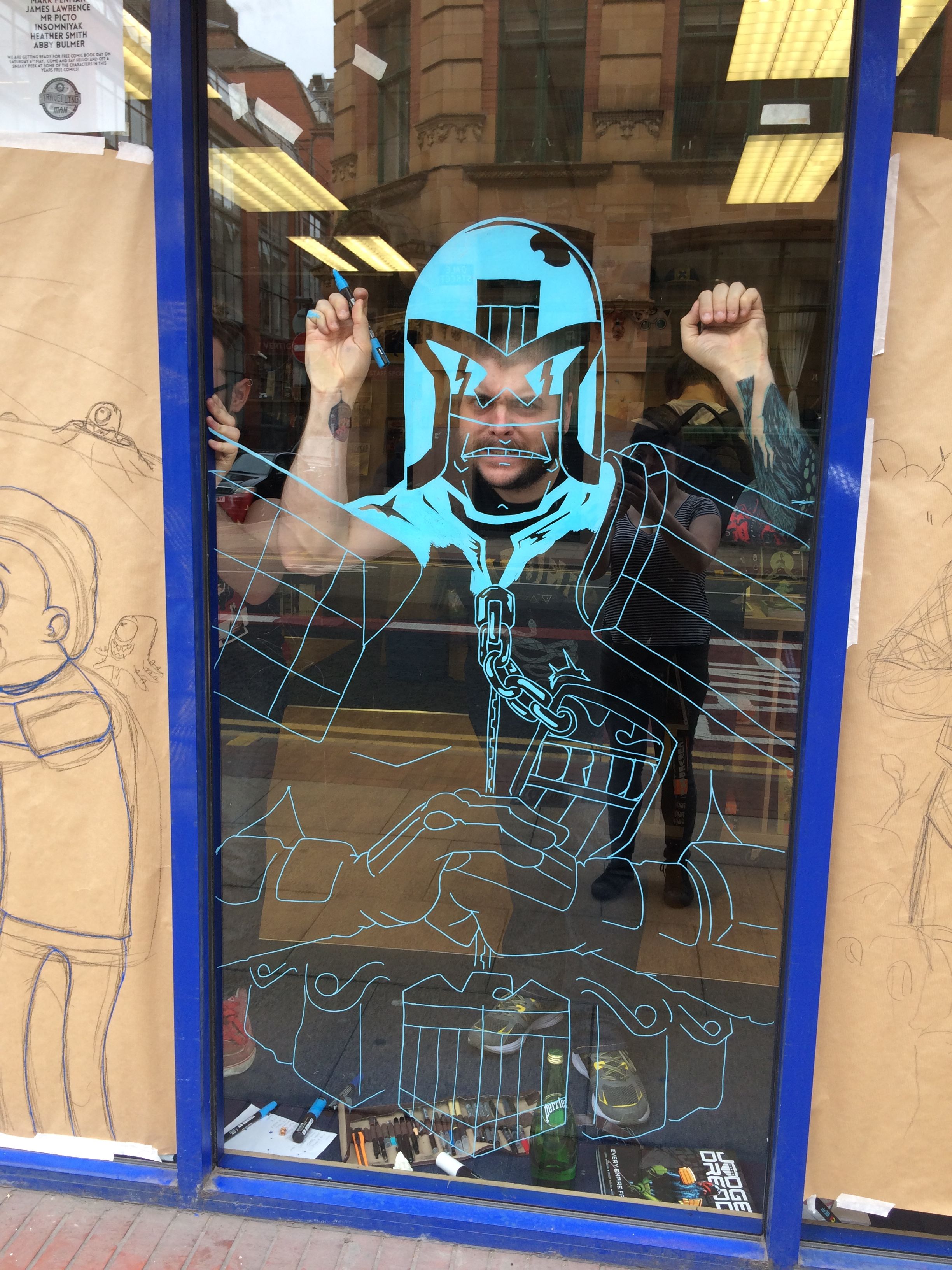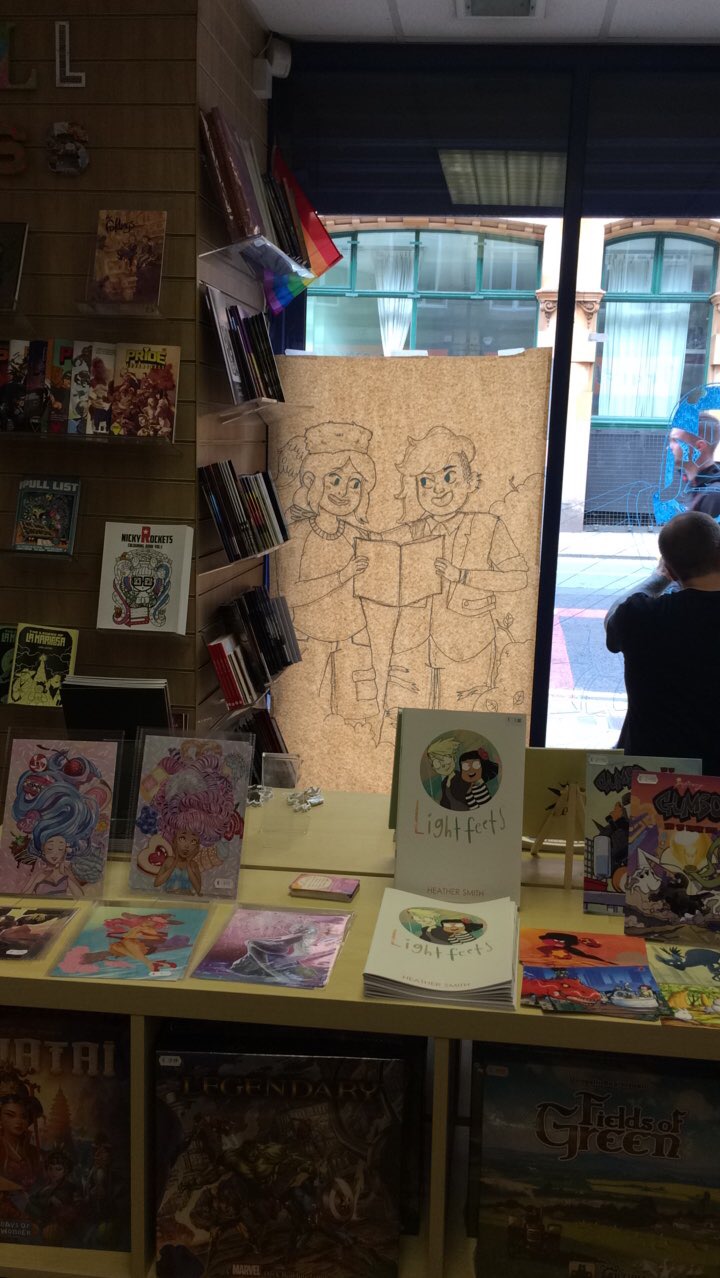 Hey, look, my drawing and my comic!
@hevs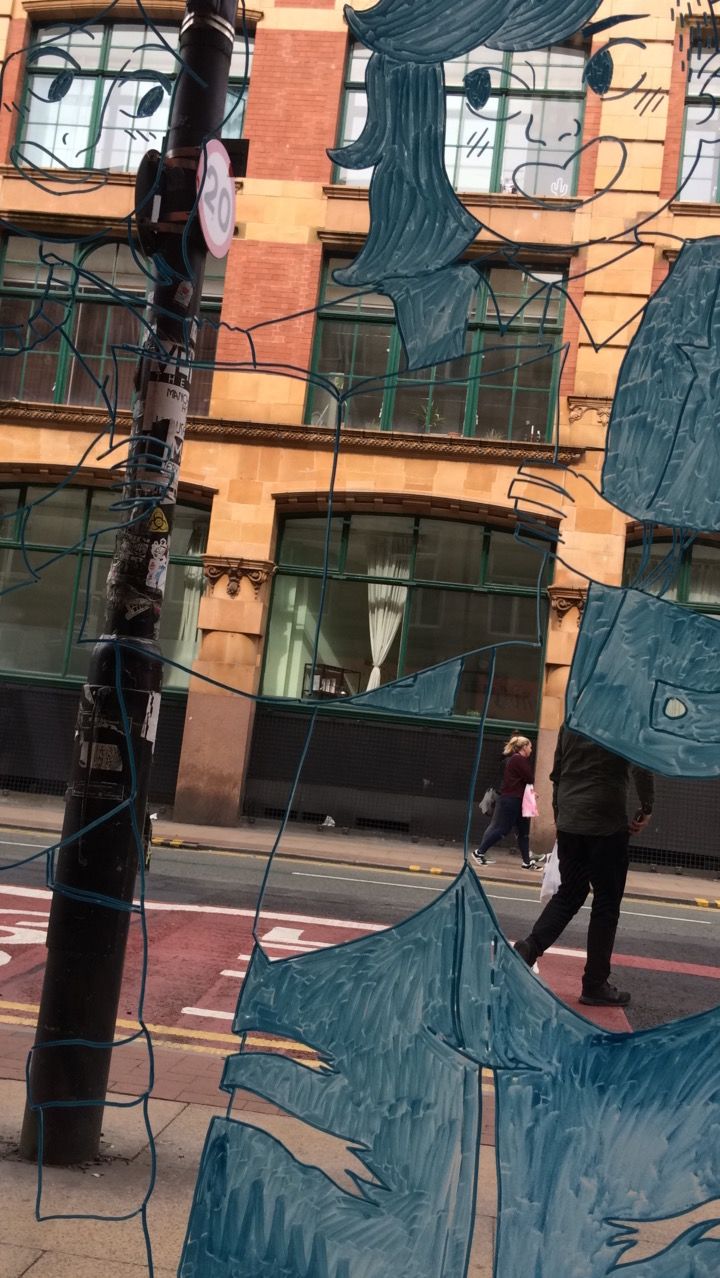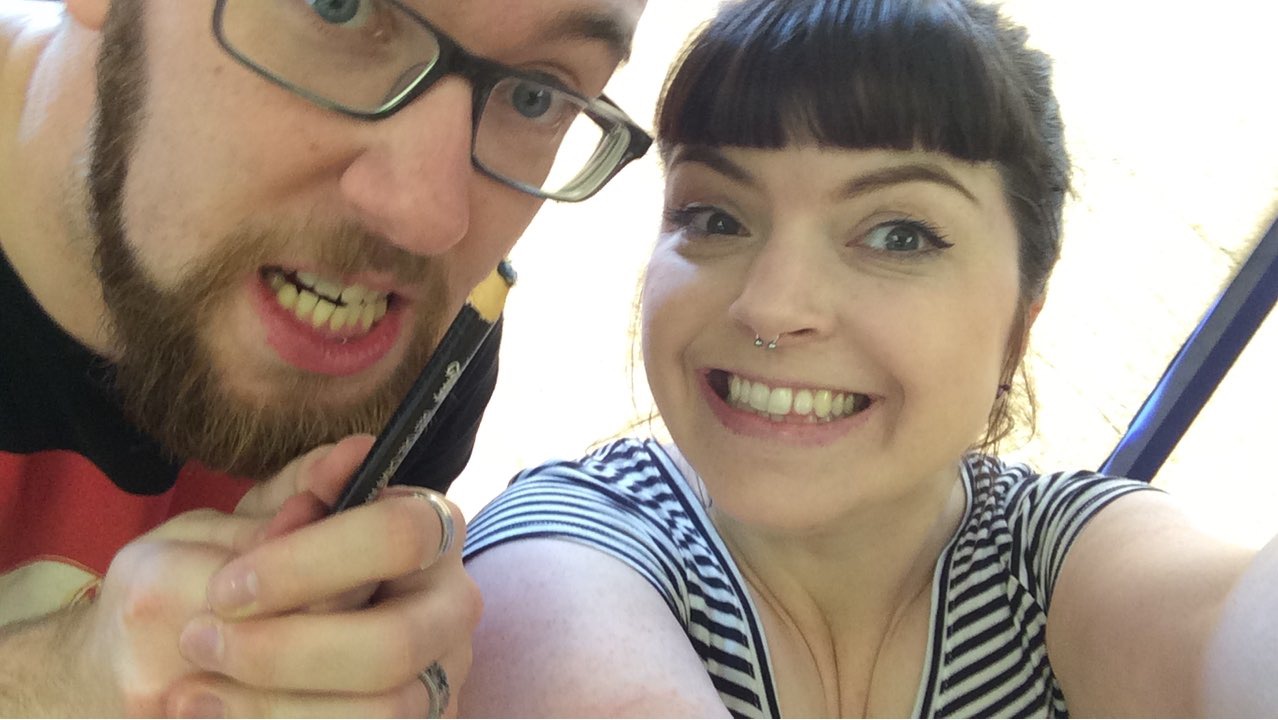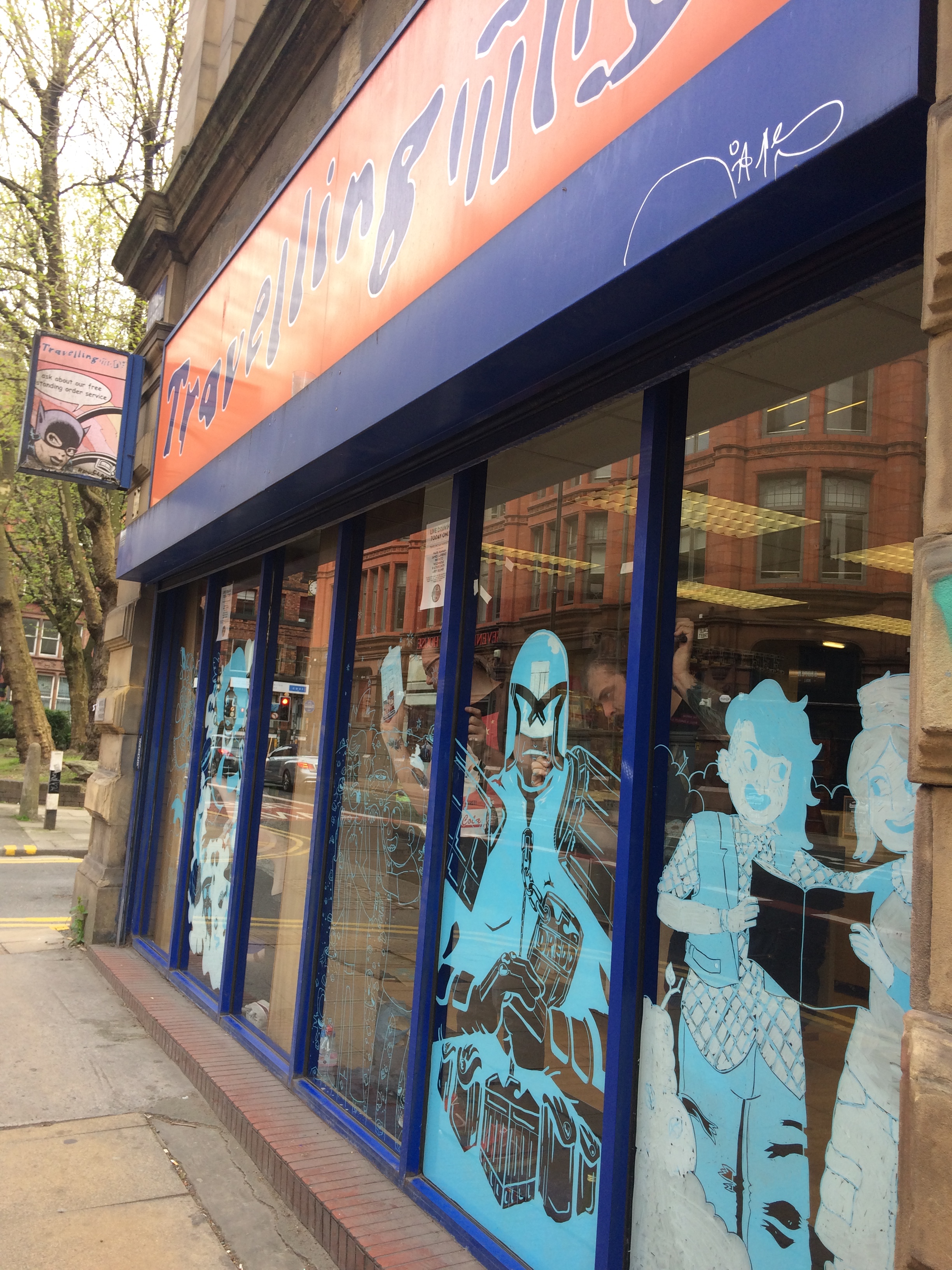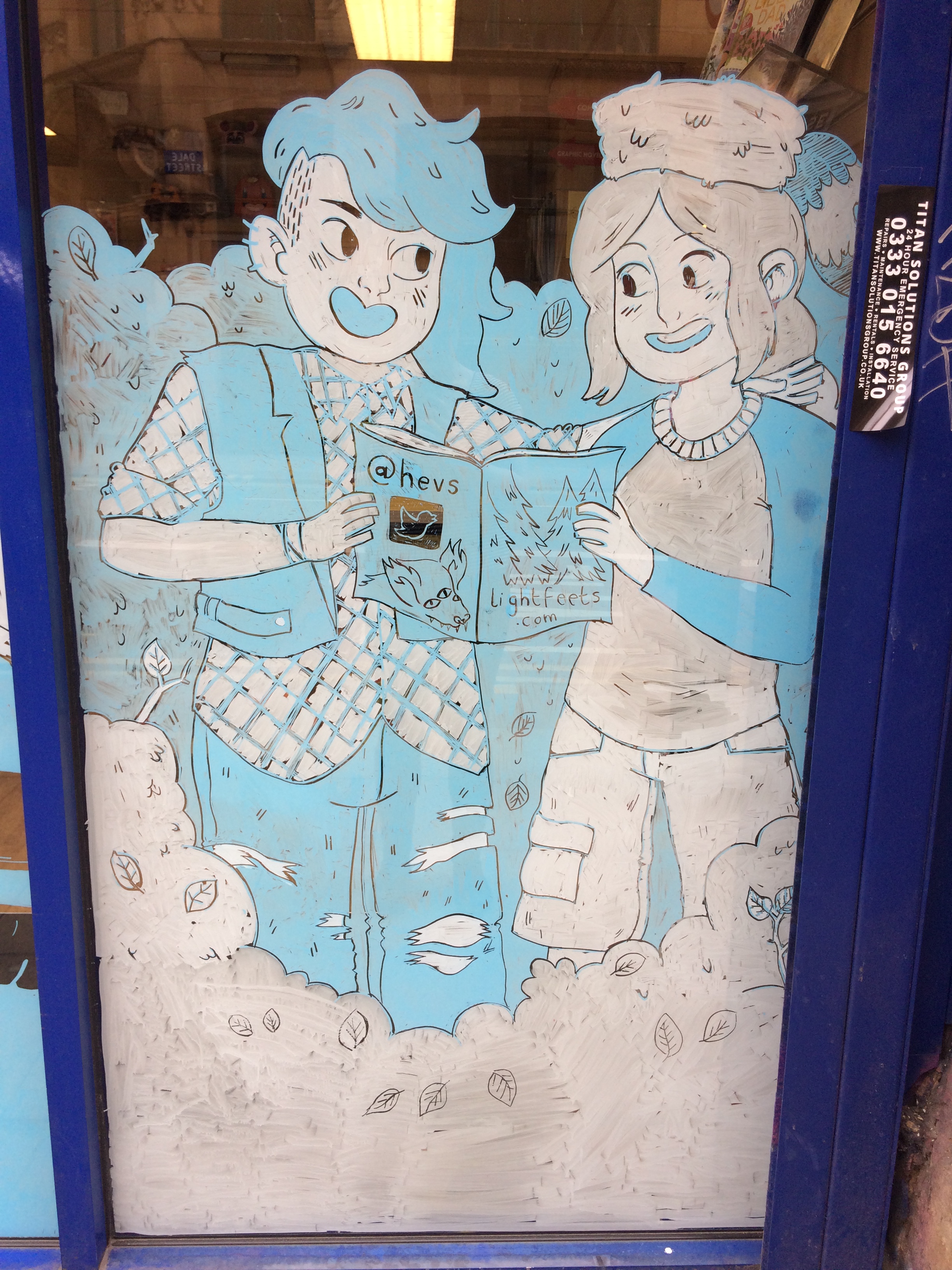 My final drawing! I drew Mal and Molly from Lumberjanes, which I don't think is a free title this year, but you should treat yourself to it anyway because it is AMAZING.
Here's some links for my fellow artists from the day:
MDPenman
http://www.eimuriantales.co.uk/
James-
http://longlivelamariposa.tumblr.com/
Mr Picto-
http://mrpicto.co.uk/
Abby-
http://dumpylittlerobot.com/
&
Abby Bulmer
InsomniYAK-
https://www.etsy.com/uk/shop/InsomniyakArt