Here's a little update on some pieces I've made recently! While I have been focused on commissions and applying for new jobs, I've still been finding time to do some of my personal work.. which then kind of led to more commissioned pieces!
Sewing allows me to switch off and really relax in the evening or on a day off. Maybe it's the repetitive action of sewing, as I find the same thing with weaving or cutting lino. Once the piece is sketched and the parts cut out I can kind of zone out during the making.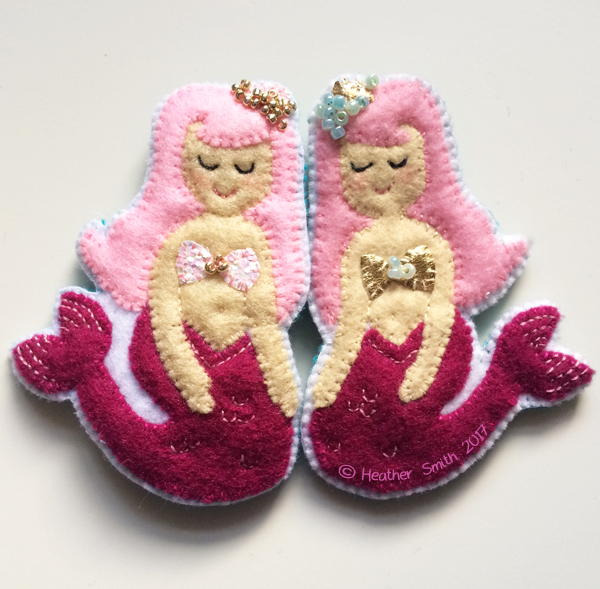 The pair of mermaids above are the first one I ever made (on the right), and then an encore of that one, as I wanted to send a 'twin' to a lovely friend as part of a craft exchange. (She sent me the most amazing Gamegirl cross-stitch in return. If you spy on my Instagram I posted a picture of the whole wonderful parcel!)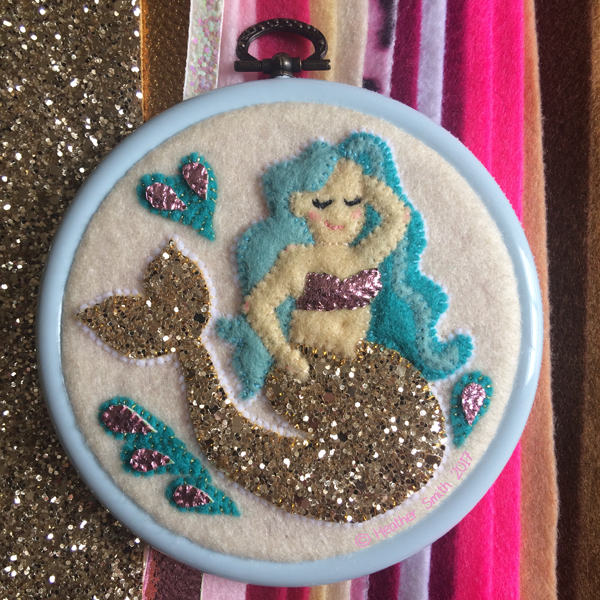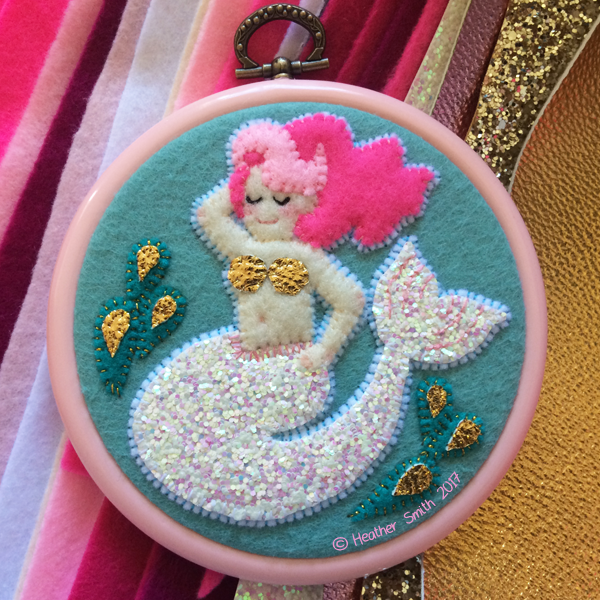 The pair of mermaids in hoops, pictured above as works in progress, and below as finished pieces, are the most recent mermaids I've made. I started the pink one as an experiment, but then I was asked to make another as a pair of commissions, and both went off to new homes this week. I think these work well as hoop pieces. If you'd like one please use the contact link at the top of my blog to get in touch about commissions!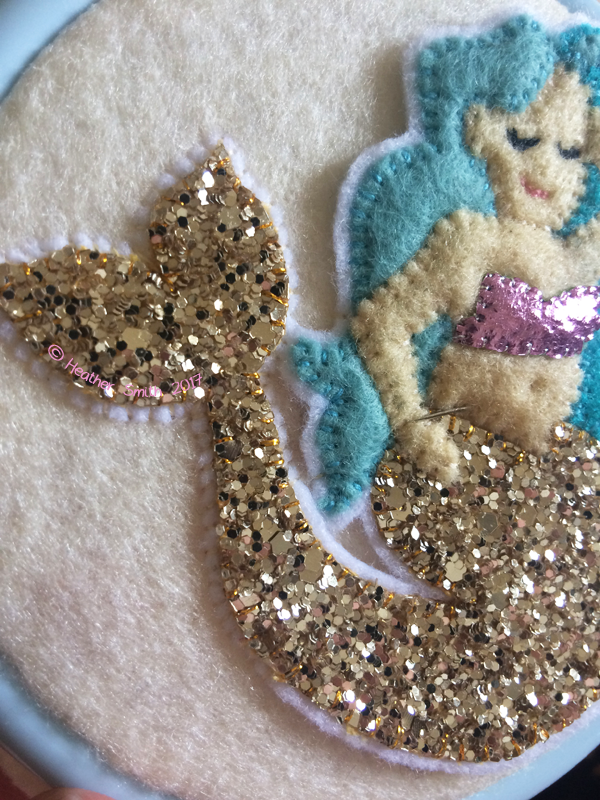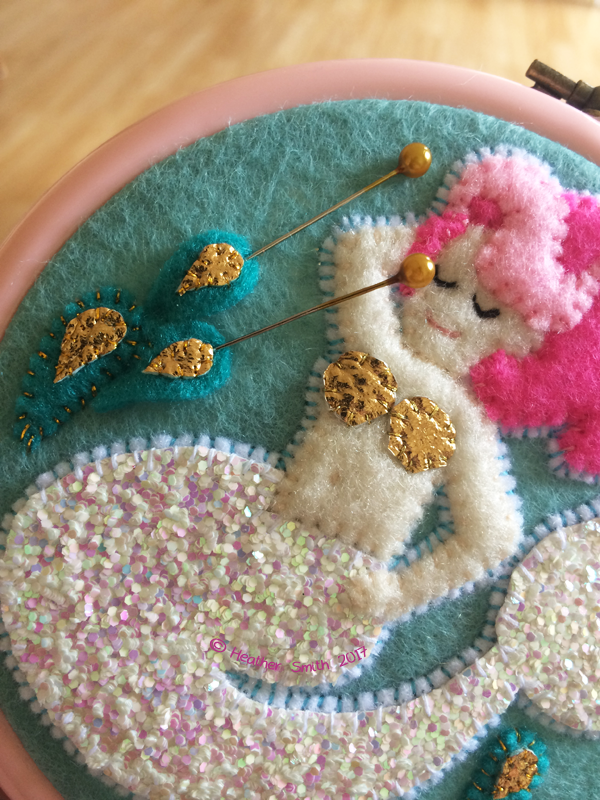 Below are some shell brooches I made this week. I had the idea to make some smaller and simpler pieces to offer for sale in my store. They'll be going up on my
Etsy
soon!
I'm really glad I splashed out on the glitter fabric and metallic faux leather - they're both super fun to work with, and I love how shiny everything is!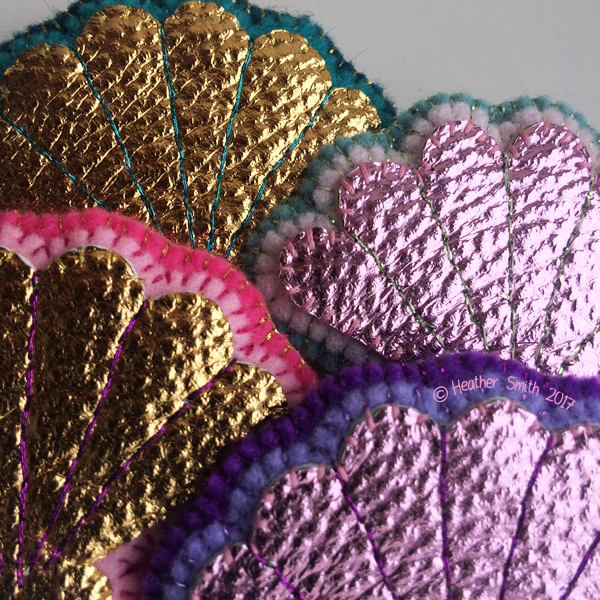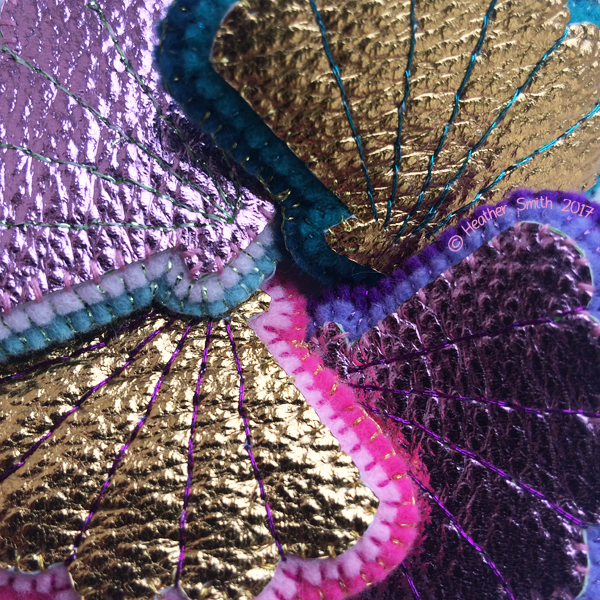 I'm hoping to share a few of the commissioned illustrations I've been working on soon. Other than that I'm holding a little competition on my facebook. There's an original illustration up for grabs,
visit my page
to find out more.